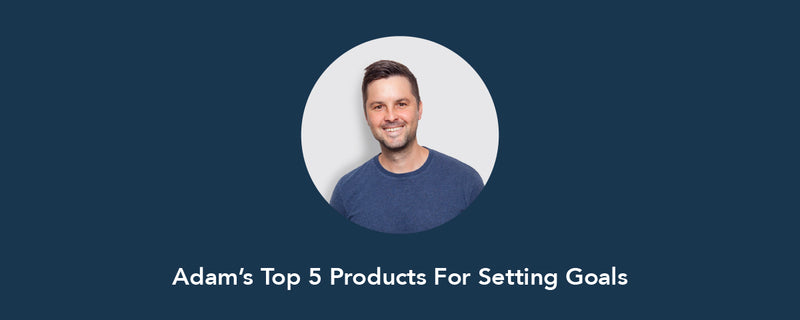 Adams top 5 products for setting goals and getting things done.
Posted by Adam Jelic on
---
Goal setting is a roadmap towards your dreams. It's a tool that helps you gain focus, and direction in your life. It's there to help you go from A to B, essentially You've got these big dreams and aspirations, goal setting breaks those dreams down, and gives you a roadmap towards those dreams.
Here are my top 5 products to help you create that roadmap towards your dreams and become the best version of yourself.
Our 2024 Goal Digger Planner is the ultimate personal development tool to help you live a more purpose filled life. Think of it as your personal life coach that keeps you focused on your goals, encourages you to create positive habits and empowers you to take action towards achieving your dreams.
Let our 2024 Diary guide you through our simple process for uncovering your purpose, setting big goals and developing an action plan that will enable you to actually achieve them.
Split into three sections, you'll have space to write out your goals, plan out your week and budget your life with an extra bonus section for note taking, doodling or brainstorming.
Our 90 day Progress Journal will motivate you to make the small steps towards your dreams and will set you on a path of task tracking, reflection and gratitude to develop new habits and set achievable daily goals.

 This Goals Journal contains space for ten short-term goals, ten medium goals and five long-term goals to help you take the action you need and turn your dreams into reality. Our goals book is perfectly sized to live on your desk or carry with you wherever you go.
Our classic daily minimal desk pad is structured to help you get results and make progress every day. With room to write your to-do list, take notes and accomplish your goals for the day our deskpad is your perfect desk companion.
Share online