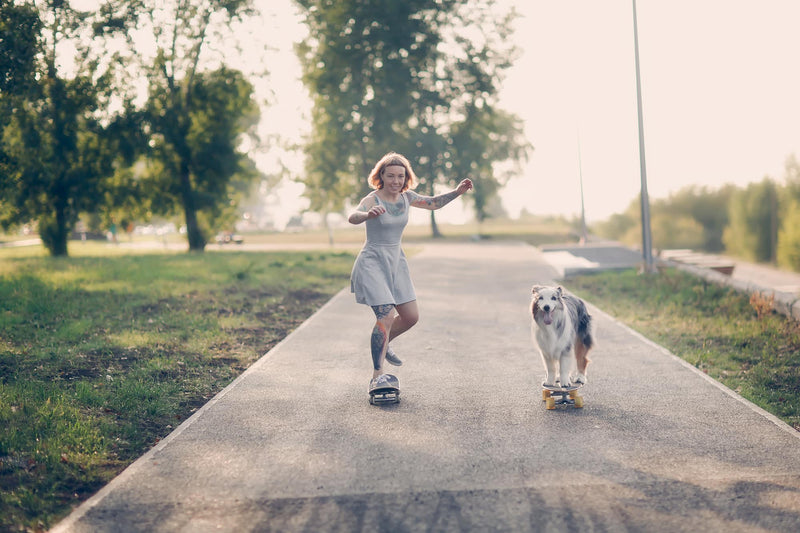 How To Transform & Improve Your Life In 90 Days
Posted by Gavin Tan on
---
Many of us are guilty of the "new year, new me" goal-setting attempt to turn our lives around for the better, but that never lasts long because 365 days is too long and unpredictable. But what if you reduce the period to three months? Your end goal will seem nearer and more achievable — especially if you jot everything down in a self journal — and focusing on tasks will be less daunting. Better yet, you will be rewarded with visible improvements in a shorter span of time – all it takes is 90 days!
Here's how you can transform your life in the next three months and come out of it a better version of yourself.
1. Decide what you want and how you plan to achieve it
Before you attempt to work on your goals, you need to review all parts of your life and determine where you're thriving and where you need improvement. This can range from your career to your health or even your spirituality. Once you know what you need to work on, select a maximum of three aspects and map out how you plan to work on them within 90 days. By restricting it to three things, you can focus better and not be overwhelmed or distracted easily. If you have more aspects of your life that need improvement, you can repeat the same process after the first 90 days. The best way to do this is by investing in a MiGOALS progress journal to serve as a visual reminder of your growth and keep you on track. 
2. Set realistic and achievable goals
Ask yourself, "Who do you want to be in 90 days?" Based on your self-review, you may want to be healthier or happier. Whatever it is, write it down in your self journal and set specific goals to achieve within 90 days. The goals you set should be realistic and achievable so that you're not put off easily once this three-month programme gets going. If you want to be healthier, identify which aspect of being healthier you're planning to achieve. Do you want to gain more muscle mass or eat more veggies? Note these down as specifically as possible in your MiGOALS progress journal so that you can see what needs to be done daily. Start slow and build up as you go along – like going to the gym on one day for the first week and then increasing the number of visits the following week.  
3. Address the "bad habits"
When it comes to goal setting, many people usually highlight and focus on what they want to achieve, oftentimes forgetting that there is a reason why they haven't been able to achieve these things so far. You need to address the habits that prevent you from reaching your goals, like always skipping your breakfast or not getting enough sleep at night. By writing down these "bad habits" in your self journal, you can now see clearly what you need to stop doing in order to achieve your goals within 90 days.
4. Be consistent
To see results, you need to show up every single day. Intricate and elaborate planning only helps you out at the beginning and the rest depends on your consistent action. Throughout the 90-day process, you may find it difficult to push yourself every day – but keep looking at your MiGOALS progress journal and self journal to remind yourself of how far you've come and how near you are to your end goal. There may be days where nothing is going right, but tell yourself if you get through it — perfectly or imperfectly — you're a step closer to your end goal.
5. Surround yourself with things that motivate you
In an age where social media and the surrounding environment play a huge role in our daily lives, it's important to surround yourself with things that motivate you, inspire you, and make you feel energised to meet the 90-day challenge head-on. Avoid sources of media or situations that make you moody, demotivated, insecure, and stressed as it will only distract you from achieving your goals. That doesn't mean you need to become a full-on hermit, just limit yourself to information and entertainment that make you feel good. 
6. Never give up 
Change is never easy and it can only be achieved if you never give up. The 90 days may certainly be tough but you need to remind yourself that in the end, you will be rewarded greatly for your focus and determination to come out of your comfort zone. Keep your eye on the prize, refer to your progress journal and focus on those daily changes. Note down everything in your self journal and slowly you'll realise the change from within!
Self-improvement is a long-term process so take it one step at a time. Remember, a caterpillar only becomes a butterfly when it decides to come out of its cocoon! To stay on track and remain motivated, view our stunning goal-setting and personal development stationery at MiGOALS. We've produced a range of empowering planning tools that have changed so many people's lives!
Share online