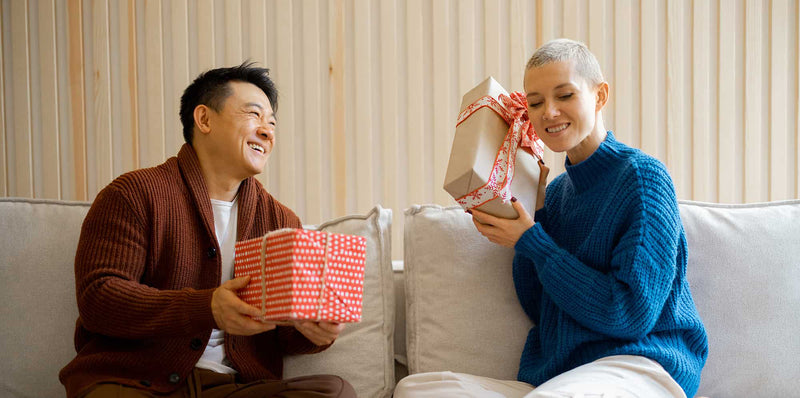 6 Perfect Gifts for Anyone Who Is Obsessed with Organising
Posted by Gavin Tan on
---
Organisation is definitely a good thing. With organisation, there is never a question of where something is, where you need to be, or what you need to be doing. Without proper organisation, things can degrade into chaos and confusion very quickly.
If you have a friend or family member who takes great joy in organising, then you should consider giving them a gift that helps them in the whole process. Everyone has their own personal system for remaining organised, so here are a range of gift ideas for the organisation-obsessed individual.
1. Journal
Journals are perfect for driven individuals who want to write down their goals and track their progress as time goes by. If your friend is always making lists and writing down affirmations, then buy a journal as their gift and they will definitely thank you for it! Moreover, an A5 journal is the perfect size for those who are always on the go. For those who like breaking down their task lists and weekly to-do's even further, get them a weekly planner as the perfect present.
2. Desk Pad
Does your friend or loved one have a habit of writing things down constantly, whether personal or work related? Or do you perhaps have a friend who is quite disorganised and prone to forgetting things? A handy desk pad would be a brilliant gift in either situation. You could gift a large desk pad which is perfect for comprehensive lists and carefully scheduled workflows, or even just a small one to have on hand in case of emergencies.
3. Label Maker
Part of being organised means knowing where to find things when you need them. Storing them is great, but if you don't know what's in a box or container, what is the point of storing it in the first place?
Owning a label maker means that one would never need to guess what is in a particular box again. Gift a friend a label maker so that they can produce precise labels that clearly state what is in each container, binder, bin, or drawer. It all makes for quicker and more organised access, so the recipient of your gift will surely love it!
4. Smartphone/Tablet Holder
It may be surprising, but organisation also extends to the way we handle our smart devices as well. After all, so much of our lives is lived through a screen these days, so it stands to reason that we should think of better ways to use our smartphones and tablets.
A smartphone or tablet holder means saying goodbye to precariously balancing items on the edge of tables, countertops, and the like. It's a great gift idea for those who always seem to have their hands full for some reason or another!
5. Drawer Organisers
A drawer organiser is the perfect solution for individuals with messy wardrobes or those who have trouble putting away laundry neatly. While some people are perfectly content to put their clothes away without a drawer organiser, what makes sense for some may not always work for others.
Besides being used for wardrobes, drawer organisers can also be used just about anywhere: in an office drawer for office supplies, in the garage to keep screws and fasteners, or even in the bathroom to keep makeup organised. It's a versatile yet simple organisation tool.
6. Cord Organisers
Trust us on this one – unruly cords can be a real hassle. Having to dig through a handful of cords and wires to identify what you have and then untangle them is an absolute nightmare.
Give your loved one the gift of saved time and lower stress levels by buying a cord organiser. With a cord organiser, it's easy to see what cords belong to which device. Everything is neat and safe, and one can easily grab what they need without having to fight through a jungle of tangled cords each time.
Need More Gift Ideas?
Still stumped for gift ideas? Visit MiGOALS to be spoilt for choice when it comes to gifting options and aesthetically-pleasing organisational tools. Help your loved one or yourself kick-start your goal-achieving journey with our range of inspirational stationery today!
Share online