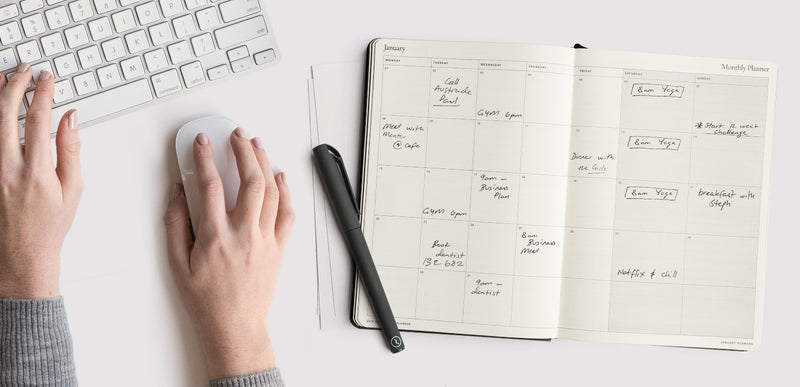 5 Strategies to Build Your Self Confidence
Posted by Adam Jelic on
---
Hands up if you've ever lacked the confidence to do something you've wanted to do. Yep, we've all been there. Whether it's because we feel we're not good enough or that we might look stupid, confidence is a mindset that can be fostered by the right habits. 
Ready to back yourself and live the life of your dreams? Adapt these strategies and feel the difference. 
1. Practice having a good posture.
When you consciously remind yourself to stand tall, you'll instantly feel better about yourself. Whether you're walking around the block, sitting at your desk or waiting in line for your groceries (and safely social distancing), remember to "stand tall" and get that little boost of confidence. 
2. Compliment other people.
When you give a genuine compliment, you'll instantly feel happier. It's about the positive energy and connection you create when you tell someone you respect that they've made a positive impact on your life, or that simply, you like their vibe or style.
3. Spend some time exercising.
Not only does it have great benefits for how your body looks, exercising regularly will empower you to feel more positive about the life you live. All you need to do is move your body for 30 minutes every day to start seeing the effects. 
4. Don't forget to be grateful
Actively writing down what you're grateful for each day is such a humbling activity. Think about what you're grateful for in life (more now than ever, we have the time to reflect on such things), the joy others have given you and what you've achieved. Build your confidence bit by bit with our Gratitude Journal  as a constant reminder to reflect. 
5. Focus on contribution.
Consider volunteering your time and skills to help out a charity, give back to your community or support a business in need during this challenging time. When you generously provide value to others, you'll immediately feel good about yourself and feel a sense of purpose. 
Share online