Single or not, this Valentine's Day be inspired by our list of five ways to celebrate what it means to be in charge of your own future.
1. Catch up with someone you haven't seen in a while
Spend time with a different kind of love - that of your friends and family. Bond with a group of friends over your favourite movies from when you were younger or go out for dinner with family you haven't seen in a while. Love comes in all sorts of relationships and experiencing companionship with the people we care about gives us a sense of closeness and belonging. 
2. Create a Bucket List
If you're spending the night in, what better activity than to dream and plan out all the things you want to experience and the people you want to meet in this life? Check out the MiGoals range of Bucket List notebooks, now also available with a limited edition MiGoals pen in a beautifully packaged gift box. 
3. Treat Yourself!
Take the opportunity to treat yourself to something you really enjoy. Whether it's fresh flowers, your favourite chocolates or soaking in a hot bath, it's important to take a moment to indulge in the things you don't have too often.
4. Practice Gratitude
The first thing anyone should learn to do is love themselves. That's easier said than done, of course. It's common to focus our flaws, especially after spending a few hours scrolling through high-gloss, over-filtered Instagram feeds.
Instead, take some time out to practice gratitude by writing down three things you love about yourself. Whether it's your outgoing personality or ability to keep calm under pressure, focus on your positive attributes to find your true authentic self.
5. Do whatever you want and live life on your own terms
Just because February 14th is a designated day of love, doesn't mean you have to acknowledge it. Use this day to remind yourself that you can do and be whatever you want, despite societal expectations. 
Whether you want to binge watch rom-coms on Netflix, eat all the chocolate or completely ignore the day, this is your life and ultimately you can choose how you decide to live it.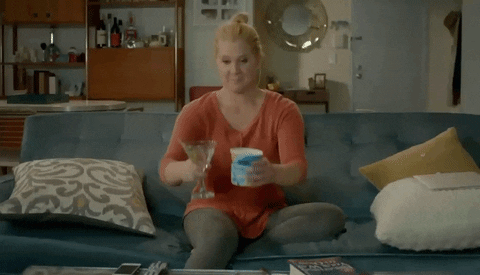 Click below to shop our Bucket List notebooks